Resourceful Links:
BELOW ARE SOME LINKS TO HELP YOUR CAUSE A LITTLE BIT.(and have a good time)
By thye waiy..."Scpell Chekker" is for whimpse.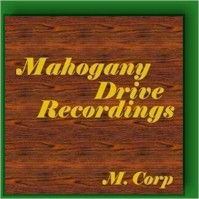 I hope some of these help. I realize there's a couple things here just for guitarists, but you shouldn't oughta go out and use MIDI for EVERYTHING !!!
LOOKING FOR STUFF?
Guitar Base 37 engine search site with individual reports on the most hit sites for your topic, try a search on "home recording studios" for example.
Starr Lab Really nice guitar gallery, custom work, a little info. If you're a guitarist, you'll like this. By the way, I'm still waiting for someone to buy me some of their "Super Deluxe" Guitar Stands, (don't forget, I want one for each guitar ;-) Go to the "Sexy Guitars" link while you're there.
MITA International If you're searching for a guitar(s), this place links to LOTS of music dealers with inventories / photos.
Musicians Friend's Resource LinksOK, OK, if you DO want to use MIDI for EVERYTHING.
EQUIPMENT
The New Tube CompanyMusical Instrument Technicians Association. If you need to rebuild an old electric organ / keyboards.
The Audio WebSometimes they have pretty good deals, but most of the time they DO have pretty good links.
The MIDI FarmThey've got some tubes, parts, things you might be needin' for some of that old stuff laying around gathering dust - FIX IT AND PUT IT TO USE !
Audio Electronics Sources Search on equipment, components, pretty much audio. (that's why it's not called "The Microwave Oven Web")
Magic Audio Latest news, latest gear, more resources if you're looking at upgrading to newer equipment, or starting out with later / greater stuff.
Pricewatch "If you're handy", sometimes you can't buy and gotta build or repair!
Karbo's Guide They've got some deals on new and used equipment (in case you need more stuff to gather dust). Also, they have some more links to Manfs.
EMU's soundfont library This will help you keep an eye on competitive Computer Hardware pricing.
PC-Musician e-zine A complete illustrated Guide to the PC Hardware, Logic and Architecture. 500 easy-read articles about the modern PC.